FitHouse offers a wide variety of classes to fit your schedule and intensity preference. Be sure to check the FitHouse Schedule for the latest days and times.
FitHouse Circuits – BASICS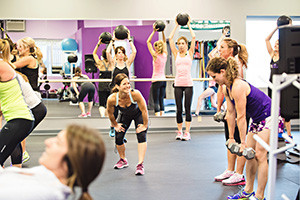 An always-changing format with 45 minutes of stations utilizing a variety of equipment to challenge your body. New to fitness? Try one of our basics classes!
FitHouse Gotta Tabata – BASICS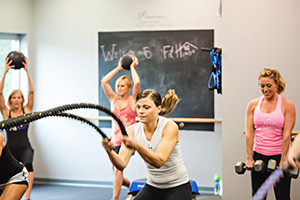 You can do anything in 20 seconds! Give it your all for 45 minutes of Tabata 20s of work and 10s of rest! Basics classes offered!
FitHouse Mashup – Kickbox Mashup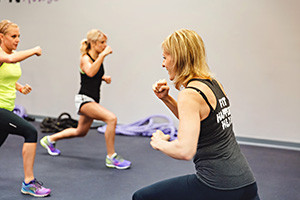 Kickboxing drills, circuits, strength training, and core work to keep you on track!
Full Body Blast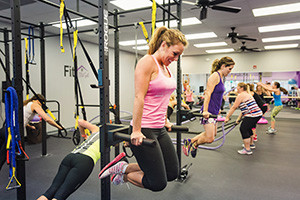 Blast your body from head to toe in this always-changing cardio strength combo!
Cardio and Core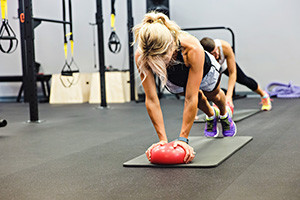 A strong core is the foundation to all exercises… Keep the heart rate up and core tight.
Cardio and Strength Training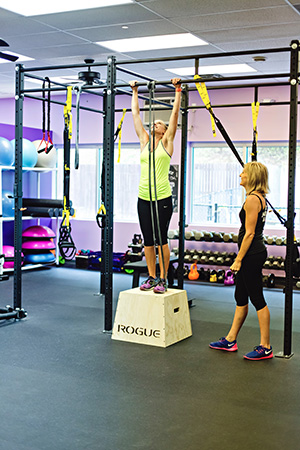 Split this class in half with cardio and strength to push your body to the max!
Yoga for All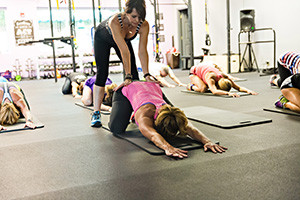 Fit for an absolute beginner or the everyday practitioner who is looking to deepen their understanding of yoga poses. Focus is spent on breath work, proper and safe alignment, basic anatomy education and how it correlates to the postures. This class is a slower paced, step by step, methodical approach to Yoga.
Barre Blast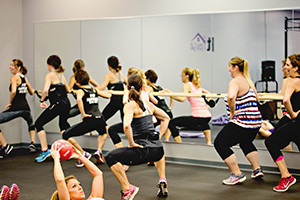 This high energy Barre class will keep your heart rate up while giving your booty a fat burning blast. Series of isolated movements in addition to full body sequences will help target those forgotten areas and strengthen your core.  There is a great emphasis on posture and body alignment. When you are done you will feel like you've grown an inch!
30-Minute Lunch Crunch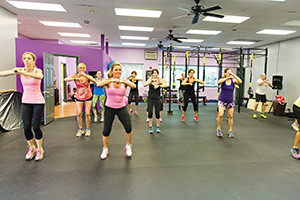 Break up your workday with this 30-minute blast! We only need 30 minutes to get you sweating!
Ripped Row Roll -Core -Full Body -Strong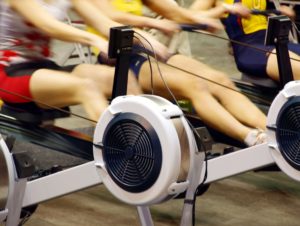 Small group training with a variety of formats available! Combine your strength and cardio training to keep that heart rate up. Choose from rowing and core, rowing and full body, or rowing and strength! You'll be sure to feel the burn in this 45-minute class option.
Kids Sports Conditioning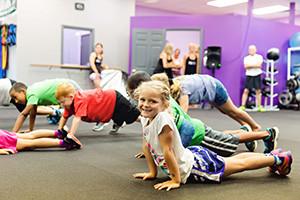 Speed, agility, strength, balance, teamwork. The list goes on! High school ages in the first time slot, and middle school ages for the second! 5-week sessions available.
20/20/20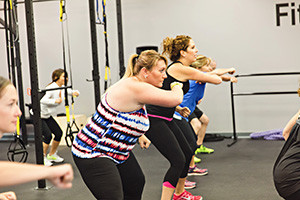 20 minute splits- Core, cardio, and strength!
HIIT It Hard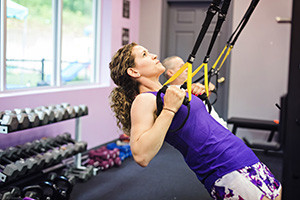 Quick intense all out bursts of cardio and strength!