Let us help make fitness the BEST part of your day!
Subscribe to our email newsletter and your first class is FREE!
WHAT'S HAPPENING AT FITHOUSE?
THANKSGIVING SCHEDULE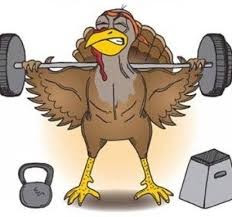 Thanksgiving is all about great Food, Family and Gratitude. Enjoy your Feasts and balance it out with some good ole Turkey Gobblin SWEAT and BURN at FitHouse! Have your Stuffing and Workout Too!!!!
CHECK OUT OUR THANKSGIVING SCHEDULE BELOW
THANKSGIVING DAY 
Turkey Gobbler with the Annual Turkey Toss
6:45 AM
7:45 AM
BLACK FRIDAY 
Turkey Burn
8AM 
9AM
Come get your daily dose with us this week!!! New to FitHouse? Give us a call or send us an email to set up an appointment and learn more about how we can help YOU on your health and fitness journey! 
FitHouse STRONGAchievements  of The Month: November
5:15 AM Small Group deadlifting 100+ lbs
Sarah Poon finishing 4th in her age group in the 10 miler at 1:19 
Denise Kimberling as our November member of the month
Our Coast to Coast challenge group for hanging in there and kicking butt as we enter week three
Do You have an achievement to add...Let Us know!! We love to celebrate you and your accomplishments...big and small!!!!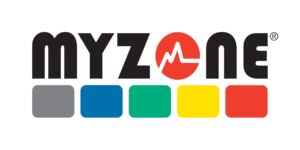 MYZONE FACILITY CHALLENGE FINAL WEEK!
FitHouse is holding strong so far!!! We have some fierce competitors, but that's not stopping us! We are currently in SECOND place! Hoping to catch and pass our competitors this week! It's always more motivating to work out with a team! Cheer the FitHouse on!
 Fit For Lifers! 
Have you seen our Fit For Life Crew in any of our small or large group classes? They are rocking it and just reached the halfway point of their 12 week program. Do you have someone you think would benefit from a beginner program with us? It's more than 12 weeks, it's a lifetime. We would love to have them!
We're so excited to show you the final progress reports from these awesome ladies! 
It's A Month of Giving at FitHouse. Don't forget to get signed up  Run 10 Feed 10 Virtual Run
Run with TEAM FitHouse Gobblers
Sunday Nov 19th at 9:00 AM
We will plot a local course and Run because we!!! Your registration will put food on the tables of 10 families!! It's a double win!!!
WORD ON THE STREET ABOUT FITHOUSE . . .
"I feel inspired every time I walk in the door and stronger every time I walk out!"
"FitHouse isn't your typical gym! Not only will you see a change in your body, but you will see a change in your attitude!!!"
"If you are a fitness novice or have been working out for years, there is something for everyone at FitHouse!"
"Compared to other gyms and at-home exercise routines, not only is FitHouse a better workout but it's also a much better atmosphere. Everyone is so nice and encouraging. You get the benefits of a personal trainer AND the sportsmanship of a team!"
"Such a great group of people, and I feel better then I ever have!"
"I am so happy I found a place that cares so much about their clients and where I have so much fun!"
"I have never been a person to do group fitness-preferring to go solo on gym equipment–but FitHouse has completely changed that. It's fun, instructors are knowledgable and the classmates are friendly! FitHouse is inspiring!!"
"For the first time in my life I really look forward to classes and working out."
"FitHouse is a place where my entire body and mind come together to overcome challenges that I never thought possible. "
"It is more than a gym, it is a community."
"The workouts are mentally and physically challenging. The trainers are warm and welcoming. No intimidation - at all."
Need a little extra FitHouse love? Text

FITHOUSE

to 77094 to receive personal messages regarding health, wellness, workouts, motivation and dietary INSPIRATION.