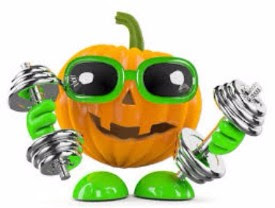 Come get your daily dose with us this week!!!
New to FitHouse?
Give us a call or send us an email to set up an appointment and learn more about how we can help YOU on your health and fitness journey! 
Although the fall weather has still not arrived quite yet Halloween is in the Air!  This week we will be supporting Breast Cancer awareness month by wearing PINK see the details below!
We've got one more week until the start of our first ever MyZone Facility Challenge where we will be competing against 6 other facilities across the country!
There are only a few spots left on Team FitHouse!!! 5-4-3-2-1 Jump on board…if you want to some extra motivation to keep your exercise on track leading up to the holiday season and have a BLAST while you're at it! We've got two belts in stock at FitHouse for anyone who needs one!
With Halloween around the corner it's time to start brewing up your Halloween Costume for our FitHouse Spooktacular Workout!!! We will be celebrating  throughout the Halloween week with some Freakishly FUN  Halloween themed additions to your workouts….Make sure to join us!!!!
I'll wrap things up with one thought for the week!
 Decisions!
This past weekend was the Fall retreat for the Mastermind group that I am a part of. I look forward to this trip because it is a chance to step back and evaluate myself, look in the mirror, be authentic, share with, guide  and learn from others that are on similar paths and most of all have some quiet time to think, reflect and connect with myself. This retreat is fuel for my body mind and soul and when you have a role to motivate others in whatever title you have it is crucial to take those opportunities to refill your own tank. My trip to Telluride was booked several months ago before I realized that it was Homecoming weekend.
I had to make a decision.
Although my daughter encouraged me to go on the trip I couldn't imagine not being here for her first Homecoming so I decided to cancel my trip and be here. Over the past few days several other things transpired and I was really glad that I was here. I also know that if I would have went to Telluride all would have worked out one way or another.
 Our lives are full of decisions.
When we have too many decisions on our plate it is easy to fall into a decision paralysis…we've all been there. When we have big decisions to make it is also easy to become paralyzed with the fear of making the wrong decision.
I believe there are no wrong decisions if you align your decision with your values and with your heart. Ultimately it is our decisions that shape our lives. Every decision leads us down a path and often we have no idea where that path will take us, who it will connect us with or what other path it will connect us to…that is the beauty of life and our own individual power of choice. Through our decisions we learn more about the person that we are and the person that want to become.
We often think of the big decisions as the ones that shape our lives but sometimes little decisions repeated on a daily basis can have just as big of an effect on our lives. Sometimes it is the right little decisions over time that open the door to bigger opportunities in our lives. We have to be careful that our little daily decisions are in alignment with our values and with what we want in life. Decisions not in alignment with what we desire repeated over time can lead us in a direction that is far off our intended course.
Are there decisions that you need to make this week to keep you in alignment with the direction that you desire to go and the person that you want to be?! !
Come get your daily dose with us this week!!! New to FitHouse? Give us a call or send us an email to set up an appointment and learn more about how we can help YOU on your health and fitness journey!
---
It's PINK OUT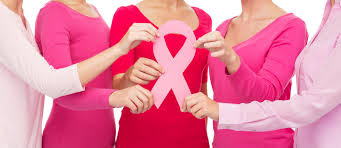 This week at FitHouse!!!!
Many of us know somebody who has been affected by breast cancer or is undergoing treatment or some of you have battled this disease yourself.
Help us support the fight for breast cancer this week at FitHouse by wearing pink to class. You will be entered in a drawing to win a $25 credit toward FitHouse apparel.
Our NEW Fall Apparel will be coming soon!