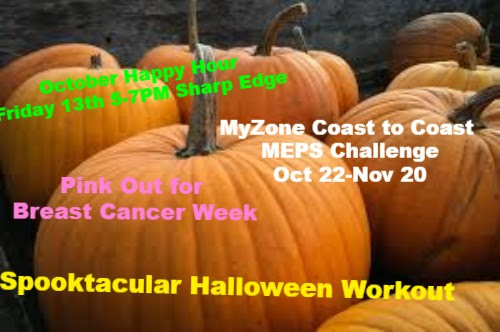 I hope you all had a great weekend!
My husband and I took a 36 hour detour from the daily grind this weekend and enjoyed two nights in Nemacolin. We hit Ohiopyle for a beautiful bike ride to the city of Confluence and then back to Nemacolin for the Brats and Brew fest.
It was an awesome day away in nature, listening to music and just spending time together.
In the past few years those moments have been few and far between and we have realized that we've got to grab them when we can

.
Life is busy for all of us!
I mapped out our calendars for the next quarter and realized that this was the only weekend in the next 3 1/2 months without an engagement that we needed to be there for the kids.
Taking a little time to breathe, relax, connect with those who are important to you and give yourself a break can be definitely be challenging. Whether its a day, an evening, an hour or a moment, take the opportunities and make the opportunities when you can!
Those little breaths can help to keep you on track body, mind and spirit.
---
We've got a lot of great stuff happening at FitHouse in October to help keep you on track with your health and fitness!
Come join in the fun and get ready for a Spooktacular month!!
Come get your daily dose with us this week!

---
New to FitHouse?



Give us a call or send us an email to set up an appointment and learn more about how we can help YOU on your health and fitness journey!