Let us help make fitness the BEST part of your day!
Subscribe to our email newsletter and your first class is FREE!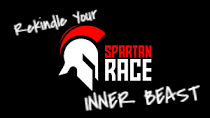 Calling All ADVENTURE seekers!!!! Is an obstacle run on your bucket list?!?! Do you desire to challenge yourself a little more or crush your fears and insecurities and do something that reminds you what you are capable of?!?! It's time to rekindle that INNER BEAST!!!
Come Join Team FitHouse Sunday June 3rd in Ohio at we conquer the Spartan! I have about 15 Obstacle Runs under my belt and know that you won't regret crossing that finish line!!! Whether this is your first race or you are a veteran obstacle our team is going to show you that with desire, dedication and training YOU can cross that finish line and rekindle you INNER BEAST! Training will begin mid April! CLICK HERE to get signed up....make sure to register under Team FitHouse for the Sunday 8:45-12 wave. When you have to enter a specific time it is 9:30AM!

CHECK OUT OUR EVENING SCHEDULE CHANGES
Moving Forward the MON- WED and THURS evening Classes will all begin at 6PM
MONDAY MASHUP w/ Chris Y 6PM
WEDNESDAY CARDIO CRUSH AND CORE w/ Jalyn 6PM
THURSDAY TABATA BOOTCAMP w/ Christine
Commit to be Fitter, Healthier and Stronger in 2018! We all need a little reboot sometimes. Has your diet got off track, energy is down and you need a little kick in the butt? Sometimes you just need a short time of intense focus to get you back on track.
7 DAY DETOX CAN BEGIN AT ANY TIME,
OUR MEMBERS ARE ALREADY HAVING GREAT RESULTS!
WORD ON THE STREET ABOUT FITHOUSE . . .
"I feel inspired every time I walk in the door and stronger every time I walk out!"
"FitHouse isn't your typical gym! Not only will you see a change in your body, but you will see a change in your attitude!!!"
"If you are a fitness novice or have been working out for years, there is something for everyone at FitHouse!"
"Compared to other gyms and at-home exercise routines, not only is FitHouse a better workout but it's also a much better atmosphere. Everyone is so nice and encouraging. You get the benefits of a personal trainer AND the sportsmanship of a team!"
"Such a great group of people, and I feel better then I ever have!"
"I am so happy I found a place that cares so much about their clients and where I have so much fun!"
"I have never been a person to do group fitness-preferring to go solo on gym equipment–but FitHouse has completely changed that. It's fun, instructors are knowledgable and the classmates are friendly! FitHouse is inspiring!!"
"For the first time in my life I really look forward to classes and working out."
"FitHouse is a place where my entire body and mind come together to overcome challenges that I never thought possible. "
"It is more than a gym, it is a community."
"The workouts are mentally and physically challenging. The trainers are warm and welcoming. No intimidation - at all."
Need a little extra FitHouse love? Text

FITHOUSE

to 77094 to receive personal messages regarding health, wellness, workouts, motivation and dietary INSPIRATION.