Let us help make fitness the BEST part of your day!
Subscribe to our email newsletter and your first class is FREE!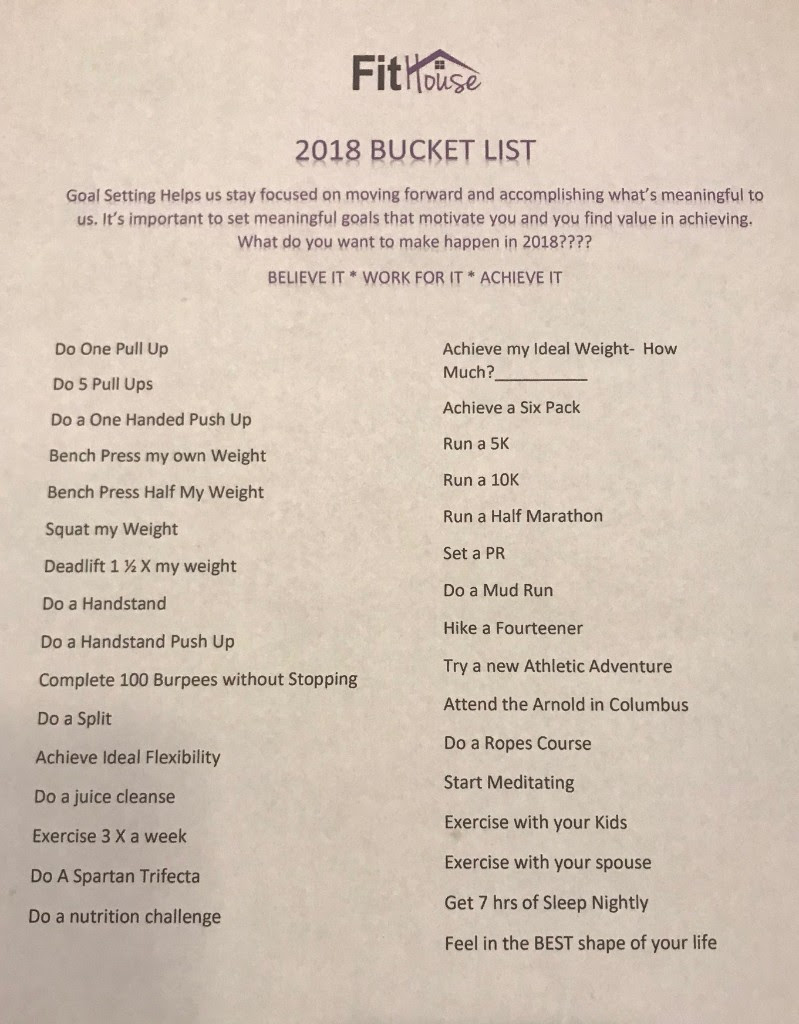 Commit to be Fitter, Healthier and Stronger in 2018! We want to Help you make that happen! The Year is YOURS!!!
2018 New Years Challenges!!
BEST OF LUCK TO OUR 6 WEEK CLEAN EATING AND CARB CYCLING CHALLENGERS!
Are you looking for a Quick Reboot? Do you want to challenge your body and mind to be healthier and feel better? The 7 Day Detox Diet eliminates foods that are most likely to cause sensitivities and inflammation in the body and is designed to help eliminate toxins and help your body restore.
7 DAY DETOX CAN BEGIN AT ANY TIME,
OUR MEMBERS ARE ALREADY HAVING GREAT RESULTS!
** NEW FRIDAY CLASS**
BUTTS AND GUTS BOOTCAMP
Barre Blast will be taking a little Hiatus as we bring on the NEW in 2018!
You will still see some of your favorite Barre moves to keep your Glutes and Core in tip top shape but Get Ready to Transform those BUTTS and GUTS for 2018!
JOIN US FOR SUNDAY NIGHT RESTORATIVE YOGA
SUNDAY JANUARY 21ST AT 7PM
Here's another opportunity to clear your mind and recharge your body! I can't think of a better way to start the week!
SIGN UP HERE
$10 DROP IN FOR NON-MEMBERS
WHAT'S HAPPENING AT FITHOUSE?
2018 New Years Challenges!!
Who loves the holidays but not the extra few pounds and energy slump that comes with them?
It's time to pull the trigger and and get back to feeling great in your skin, improve your energy and set your new normal for 2018!
Ditch New Years Resolutions we are going for a transformation...new habits, new goals , new YOU!!!  Who's gonna make it happen? We've got S*it to accomplish in 2018!!!!!
---
Fit For Life 2018
We just released all of the new information for the next Fit for Life Program staring Monday, January 15, 2018
Do you have someone that could benefit from this but isn't ready to jump in to regular classes yet? Referrals earn you a $50 FitHouse credit!
This program is a very hands on, supportive, and individualized to meet your specific needs! We're ready to help you succeed for life.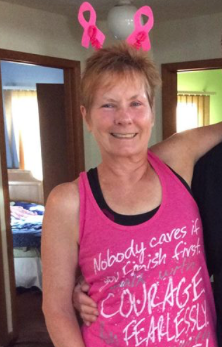 CONGRATULATIONS TO OUR JANUARY MEMBER OF THE MONTH
BARBARA LAMB
Head to Facebook and check out her story! 
WORD ON THE STREET ABOUT FITHOUSE . . .
"I feel inspired every time I walk in the door and stronger every time I walk out!"
"FitHouse isn't your typical gym! Not only will you see a change in your body, but you will see a change in your attitude!!!"
"If you are a fitness novice or have been working out for years, there is something for everyone at FitHouse!"
"Compared to other gyms and at-home exercise routines, not only is FitHouse a better workout but it's also a much better atmosphere. Everyone is so nice and encouraging. You get the benefits of a personal trainer AND the sportsmanship of a team!"
"Such a great group of people, and I feel better then I ever have!"
"I am so happy I found a place that cares so much about their clients and where I have so much fun!"
"I have never been a person to do group fitness-preferring to go solo on gym equipment–but FitHouse has completely changed that. It's fun, instructors are knowledgable and the classmates are friendly! FitHouse is inspiring!!"
"For the first time in my life I really look forward to classes and working out."
"FitHouse is a place where my entire body and mind come together to overcome challenges that I never thought possible. "
"It is more than a gym, it is a community."
"The workouts are mentally and physically challenging. The trainers are warm and welcoming. No intimidation - at all."
Need a little extra FitHouse love? Text

FITHOUSE

to 77094 to receive personal messages regarding health, wellness, workouts, motivation and dietary INSPIRATION.