Let us help make fitness the BEST part of your day!
Subscribe to our email newsletter and your first class is FREE!
WHAT'S HAPPENING AT FITHOUSE?
HOLIDAY DEALS...STILL GOING ON!
T

r

e

a

t

Y

O

U

R

S

E

L

F

!
This Weeks Santa Special!
12 Session Partner Training
$660 ($330Each)
$Over 150 SAVINGS!!!!!
There is no better investment than your health and improving the quality of your life! Grab a friend or hubby and give yourself the gift of fitness this holiday!!!!
This package includes
Fitness Assesments
Nutritional Coaching
Individualized Programming designed for your specific needs
Extra Accountability to make sure you have success
Theragun Recovery after each session
Stay Tuned for MORE holiday specials through December!
There Will Be One Special Weekly,
Holiday Happenings

!!
Merry Days of FitMas Holiday Challenge! Dec 1-24th
Grab a Punch card from FitHouse and Join in the FUN!!! Stay accountable with your health and fitness through holiday season and have a chance to win some great prizes!
FitHouse Adopts Families for the Holidays.
We have joined the Blueprints program again this year in adopting families in need for the holidays. The details and list are posted on the Facebook page and at FitHouse
Share Your Holiday Card with FitHouse or on Our FitHouse Members Page!
We love to see your families and Holiday Cards! Please share them with us at FitHouse so that everyone can see your wonderful families. We will hang them on our board or feel free to post them to the members page and share there!
FitHouse Holiday Brunch Saturday Dec 16th 8AM-11AM
Make sure to stop by Christine's House (5 minutes from FitHouse ) to celebrate with some holiday cheer and fuel up with Holiday Beverages, good food and FitHouse friends!! Please RSVP by signing up on Zenplanner
Candlelight Holiday Yoga with Brit Sunday Dec 17th 6PM
Carve some time out to relax and recharge this holiday season. Join us at FitHouse for a night of restorative yoga by candlelight and your favorite holiday music. Sign Up on Zenplanner
Come get your daily dose with us this week!!! New to FitHouse? Give us a call or send us an email to set up an appointment and learn more about how we can help YOU on your health and fitness journey! 
FitHouse STRONGAchievements  of The Month: November
Congratulation Caren Grau, Our member of the month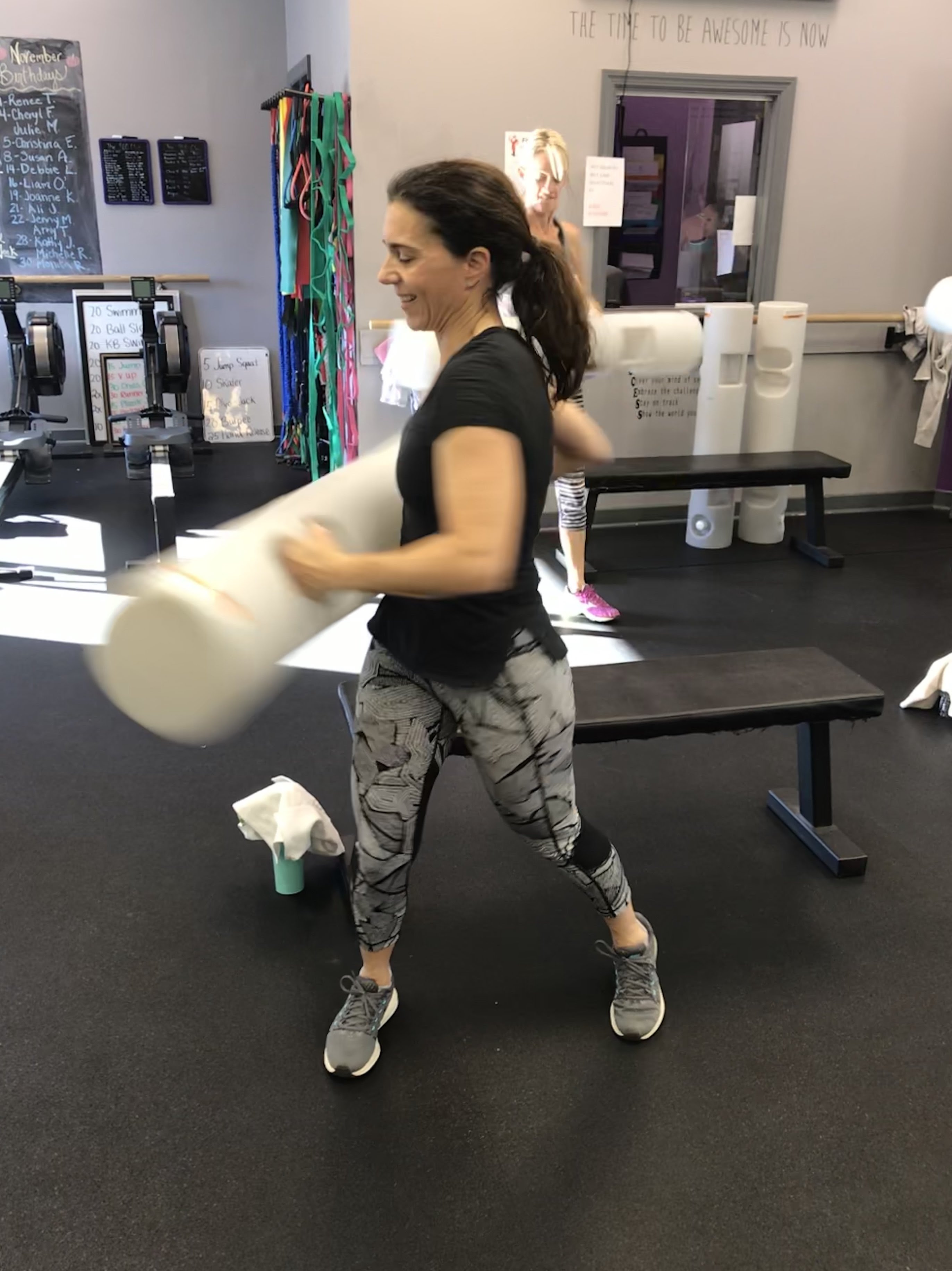 Addi Shoub nailed her goal of a split!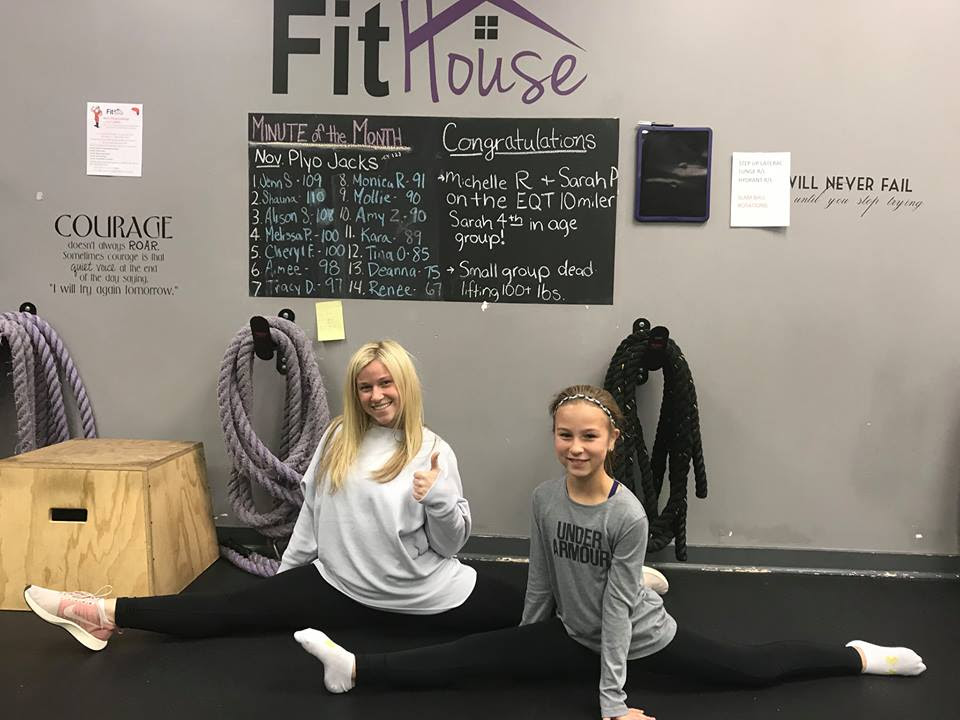 Do You have an achievement to add...Let Us know!! We love to celebrate you and your accomplishments...big and small!!!!
 Fit For Lifers! 
Have you seen our Fit For Life Crew in any of our small or large group classes? They are rocking it and just reached the halfway point of their 12 week program. Do you have someone you think would benefit from a beginner program with us? It's more than 12 weeks, it's a lifetime. We would love to have them!
We're so excited to show you the final progress reports from these awesome ladies! 
WORD ON THE STREET ABOUT FITHOUSE . . .
"I feel inspired every time I walk in the door and stronger every time I walk out!"
"FitHouse isn't your typical gym! Not only will you see a change in your body, but you will see a change in your attitude!!!"
"If you are a fitness novice or have been working out for years, there is something for everyone at FitHouse!"
"Compared to other gyms and at-home exercise routines, not only is FitHouse a better workout but it's also a much better atmosphere. Everyone is so nice and encouraging. You get the benefits of a personal trainer AND the sportsmanship of a team!"
"Such a great group of people, and I feel better then I ever have!"
"I am so happy I found a place that cares so much about their clients and where I have so much fun!"
"I have never been a person to do group fitness-preferring to go solo on gym equipment–but FitHouse has completely changed that. It's fun, instructors are knowledgable and the classmates are friendly! FitHouse is inspiring!!"
"For the first time in my life I really look forward to classes and working out."
"FitHouse is a place where my entire body and mind come together to overcome challenges that I never thought possible. "
"It is more than a gym, it is a community."
"The workouts are mentally and physically challenging. The trainers are warm and welcoming. No intimidation - at all."
Need a little extra FitHouse love? Text

FITHOUSE

to 77094 to receive personal messages regarding health, wellness, workouts, motivation and dietary INSPIRATION.