Christine Parker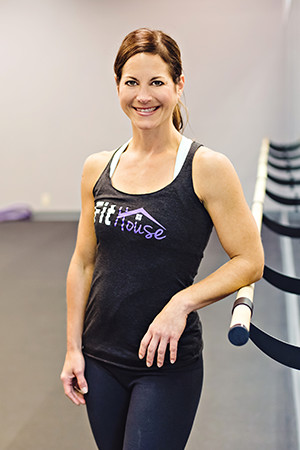 I am Christine Parker the owner of FitHouse. I am also the wife to my wonderful husband Mike and the mother of four amazing daughters, Kaylie, Makenna, Ashlynn and Brooklynn.
As a gymnast and dancer I learned at a young age that moving my body made me feel good! As I got older I discovered the importance of training my body in order to keep it strong, keep my performance at its best and to reduce my risk of injury. Now as a wife, mother and business owner, I realize that leading a healthy lifestyle of fitness, proper nutrition and stress management  is one of the best things that I can do for my body, my mind and my family!!!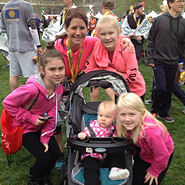 I earned a scholarship to Point Park University. There I received a BFA in Dance and minors in Kinesiology and Psychology. My dream to dance professionally took me to Los Angeles. While performing professionally in LA and around the world I began to see the importance of cross training and the impact that it had on my performance. I had the opportunity to dive into some of the best classes and training systems around as well as work with some of the top names in the fitness industry. The more I learned the more my passion for fitness grew. When I started to work in the fitness industry I realized the opportunity that I had to help change not only people's bodies, but more importantly, their lives!  In the past decade I have had the opportunity to train with and continue to learn from the top leaders in the health and fitness industry such as Todd Durkin, Peter Twist, Billy Beck, Pamela Peake, Len Kravitz, Mindy Mylrea, Tony Horton and many more.
I hold personal fitness training certifications through NASM and ISSA, and I am certified for group fitness through AFFA. I am a member of IDEA and the Todd Durkin Mastermind group.   
In the past 10 years I have had the opportunity to help moms and dads, celebrities and athletes, and youth and seniors all over the country reach their fitness goals to be stronger, get faster, become more fit and live healthier! I am here to take you on that same journey to help you reach your health and fitness goals whatever they may be.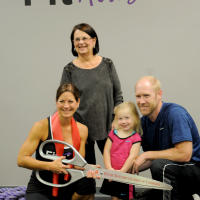 I know how hard it can be to make the time to live healthy! Working out, eating right and balancing stress are all vital parts of creating the BEST life possible for you and those around you!  YOU can LOOK, FEEL and BE your very best by making the time to create healthy lifestyle habits! I can help you do that. Putting yourself in a positive environment and surrounding yourself by others who are striving to be their BEST is your first step towards creating the life that you desire!!! Come join my fitness community and live fit!!!!!!!
Lindsay Kober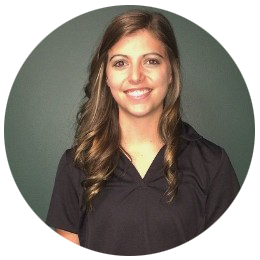 Lindsay began her fitness career here in Pittsburgh in corporate wellness at the Dick's Sporting Goods Headquarters. Having the opportunity to work with so many different individuals has challenged, motivated, and pushed Lindsay to be the best she can. Her goal is to relate, inspire, and share her passion and creativity with everyone. She has a Bachelor's degree in Exercise Science from Coastal Carolina University and is a certified instructor through AFAA. Her focus is to provide unique, new, and challenging workouts to engage and drive her clients to push through something different and out of their normal routines and comfort zones.
Lindsay's favorite training style is always changing. She enjoys to switch it up in the weight room with  calisthenics and strength training. TRX is one of her favorite modalities and she is constantly challenging herself to learn as much as possible about each style of training to find the best solution for her clients needs. She has found a passion with mobility, stability, and flexibility and has had great success within the golf community. Lindsay hopes to inspire, motivate, and expand along with the FitHouse Community and is excited to work, learn, and grow with everyone!
Britney Kwiatek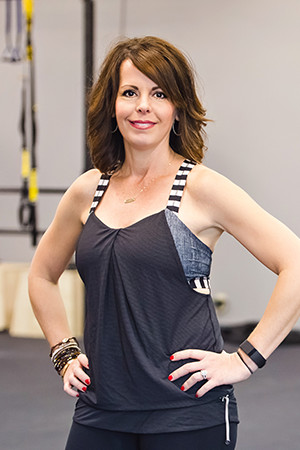 Britney Kwiatek, RYT specializes in beginners, flow and restorative styles of yoga. She completed the 200 hour YogaWorks certification in 2013. Her study was done under the mentorship of Anna Gilbert Zupon at Breathe Yoga Studio in Pittsburgh. It is Britney's mission in conjunction with the mission of YogaWorks to teach a signature style balancing precise instruction, alignment with breath, fluid movement, and thoughtful sequencing. When she is not practicing yoga or spending time with her husband and two boys, Jude and Julian, you can find her running, cross training, participating in Mud Runs and 5Ks. Rooted in Pittsburgh, Britney looks to share her passion of Yoga to the community.