Every Journey Begins with a Single Step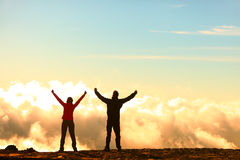 Building new habits can be challenging, starting a new program can be scary, figuring out what is best for you in an area that you are not an expert in can be overwhelming…that is why we have created FIT FOR LIFE!!!!
Do you want to improve your health and fitness but are afraid or intimidated to start?
Do you get overwhelmed with all of the information out there trying to decide what is best for you?
Do you feel like you need to get in better shape to start an exercise program?
Do you deal with pain and injuries and are afraid to start an exercise program?
Do you find excuses about why you can't improve your health and fitness?
Do you need accountability to help you keep the intentions that you set?
---
Fit for Life will run for 12 weeks 
Monday, January 15th- April 9th 2018
for only $225 a month for 3 months!
(Assessments and initials consults will be done January 10th-January 14th)
/// Early Bird Special ///
Sign up by January 1, 2018 and get enrolled for only $199 a month for 3 months!!!!!
NEW REFERRAL INCENTIVE!
Refer a friend that signs up for our new Fit for Life Program and receive a $50 FItHouse Credit!
---
The FIT for LIFE Program includes:
An initial Assessment by one of our coaches to design a workout track and identify challenges, obstacles and devise a plan of attack for success

2 Small Group Classes Weekly

Option for two additional group classes Weekly (We will help you decide which is right for you)

A meal plan with recipes and nutrition info to help you maintain healthy eating for life

Weekly check in/email to help you with any challenges or areas that you need assistance

A Complimentary copy of Amazon Best Seller 10 Stories of Strong Living coauthored by Christine Parker
Your coach will help you design a plan and workout path that is right for you! A combination of small group classes and group classes along with the video workouts that are provided in the program will guarantee you on the road to success!
Let Us Help You Get Fit for Life!
5..4..3..2..1..LET'S DO THIS! 
At the end of the 12 weeks you can expect
 A HEALTHIER YOU, A BETTER UNDERSTANDING OF WHAT YOUR BODY AND MIND NEEDS, A COMMUNITY TO SUPPORT YOU, A DESIRE TO LIVE YOUR LIFE TO THE FULLEST AND THE ENERGY TO DO SO, AND SO MUCH MORE!