Every Journey Begins with a Single Step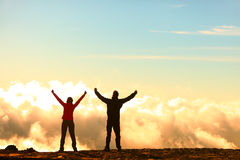 Your Health, Your Energy, AND Your Time...Possibly the most valuable things in life!
Do you want to improve your health and fitness but are afraid or intimidated to start?
Do you get overwhelmed with all of the information out there trying to decide what is best for you?
Do you feel like you need to get in better shape to start an exercise program?
Do you find excuses about why you can't improve your health and fitness?
Do you need accountability to help you keep the intentions that you set?
You are NOT alone!!! Building new habits can be challenging, starting a new program can be scary, figuring out what is best for you in an area that you are not an expert in can be overwhelming...that is why we have created FIT FOR LIFE!!!! Everyone should have the opportunity to feel their best, be healthy, and have the energy you need! If you understand how, have a plan, and are ready to take action then YOU can create a better lifestyle!
Fit for Life will run for 12 weeks 
Monday, September 26th- December 15th
for only $225 a month for 3 months!
(Assessments and initials consults will be done Sept 18th-Sept 25th)
Your coach will help you design a plan and workout path that is right for you! A combination of  small group classes and group classes along with the video workouts that are provided in the program will guarantee you on the road to success!
5..4..3..2..1..LET'S DO THIS! 
At the end of the 12 weeks you can expect
 A HEALTHIER YOU, A BETTER UNDERSTANDING OF WHAT YOUR BODY AND MIND NEEDS, A COMMUNITY TO SUPPORT YOU, A DESIRE TO LIVE YOUR LIFE TO THE FULLEST AND THE ENERGY TO DO SO, AND SO MUCH MORE! 
What's included?
As a part of our Fit For Life Program, you receive:
An initial meeting where we will assess mobility, any contraindications that you may have, current fitness levels, current lifestyle challenges and current goals. Measurements and physical assessments will be tracked here as well!
A coach who will help you set tangible goals and crush them, help you stay accountable and work through challenges and help you create success on this 12 week journey that will transform into life!
2 small group Fit For Life Classes weekly PLUS one FitHouse group class weekly
Video workouts that you can follow at home when you are not at the gym or can't make it to the gym
A clean eating 12 week meal plan with recipes and nutrition info to help you master the basics of meal prep and healthy eating
Weekly check in/ email to help you with any challenges or areas that you need assistance
A complimentary copy of 10 Stories of Strong Living co authored by Christine Parker and weekly personal development tasks to help you grow
We Will NOT let you fail!!!!!!!
What is the cost? 
$225 a month for 3 months
What is Small Group Training? 
Working in a Small group provides you the same individualized benefits of personal training but at a fraction of the cost. We will meet you at your current fitness level and help you work towards your goals while you get the motivation and energy from working in a group setting. This is a great option for those looking for a more personalized program with more guidance on technique and form at an affordable price.
Small group training packages include fitness planning, nutritional consultation and monthly measurements and assessments.