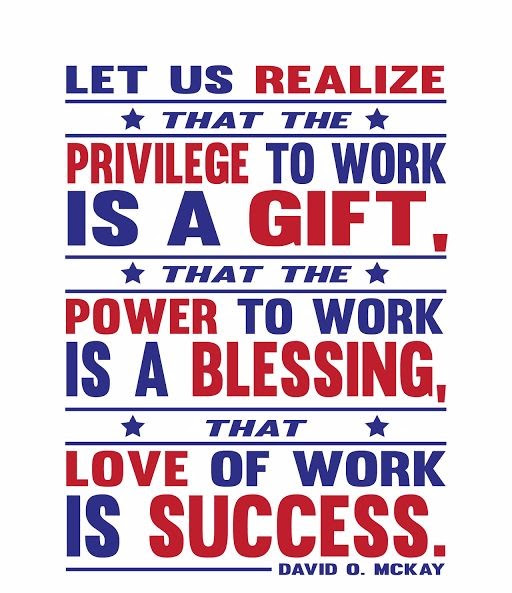 Fit
News

 

from

 Fit

House

Happy Labor Day!!!  Without a doubt hard work is the root behind many successful and wonderful things in life!  It takes hard work to manifest a dream, raise a family, be successful in your career, create wellness in your life and the list can go on!  If we want to make a change, make a difference, do something great we must apply hard work!!

We see the hard work that YOU all put in on a regular basis inside and outside of FitHouse and hope that you spent some time this weekend or today enjoying all of the fruits of your hard work and labor!

We have been working hard at FitHouse to bring you the Best in Health and Wellness and to help you create strong and healthy bodies and minds! We know how important it is to keep yourself healthy and well so you can live life to the fullest and achieve what you desire in life!!! It is our mission to make taking care of YOU possible and provide the education and welcoming environment to do so!

There are lots of things happening in September so they are outlined below! You can find more details further down in the page!

NEW SCHEDULE STARTS TOMORROW • Small Group program is expanded to help you create further success in your fitness with periodized programming and personalized attention
More class times added- 7AM, 8AM, 1PM and 4:15 or 4:30PM. Check out the Schedule! NEW KIDS SPORTS SESSION STARTS TOMORROW 
FUNNY WORKOUT SHIRT CHALLENGE THIS WEEK
FRIDAY BACK TO SCHOOL BRUNCH
UNDY RUN 5K and FUN WALK  SUNDAY SEPT 16th
FIT FOR LIFE PROGRAM BEGINS MONDAY SEPT 17th
BACK TO SCHOOL SPECIALS RUN THROUGH FRIDAY SEPT 8TH! CLICK HERE TO PURCHASE YOUR PACKAGE
---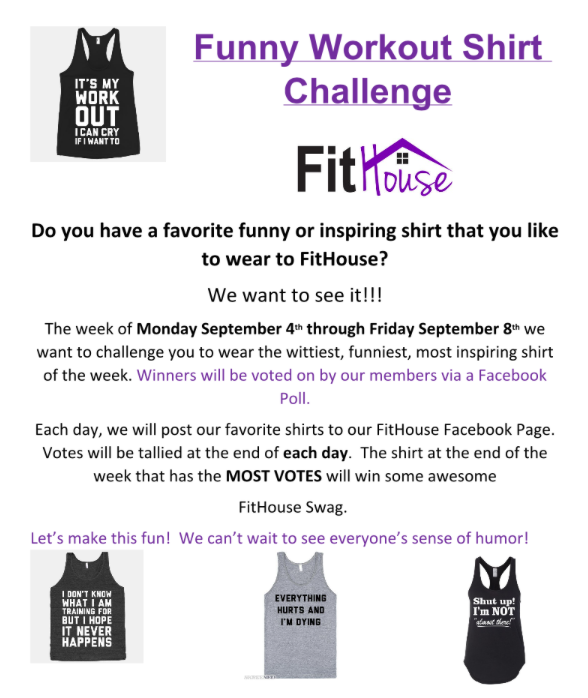 ---
As We Kick back into the School year let's take some time connect and kick back with our FitHouse Family!! Join Us this Friday from 10-11:30AM for a FitHouse Back to School Brunch!
We will have Food, The Mack and Mario Truck will be joining us with clothing and accessories, Mini Massages by Jess and some members sharing their favorite beauty and wellness products to help us avoid the extra stressors of this season and feel our best as we head into fall.
We also NEED YOU to share your favorite breakfast dish for our BRUNCH OFF!!! Let's share some new recipes and food ideas to keep meals healthy, delicious and simple this fall!!!
---

Join FitHouse Sunday Sept. 17th at the South Side Works for the Pittsburgh Undy 5K Walk/Run for Colon Cancer! Formerly The Scope It Out 5K,  FitHouse is proud to be a part of this Event !! We will be leading the Warm Up for this to support a great cause. This is a great race for Families, first time 5kers and anyone looking to get out and support a great cause!
Click here to register , donate or for more details!
---