Christine and Linds are back on the East Coast!
#fithousestrong
Hello Everyone!!!! We made it back from Vegas after a 3 Day Fitness Marathon!!! It is great to be back and the BEST part is to be  able to spread that energy and new knowledge to all of YOU!!!
Hopefully you got to see some inside peaks of our fun on Facebook and Instagram. There were over 10,000 attendees from around the world and over 500 sessions to choose from ranging from every fitness modality, specialization and class type out there, the latest science in fat loss, nutrition and food and some of the top speakers in personal development and business. Sessions go from 7AM to 6PM everyday with a giant Expo. One of the hardest parts of the event is selecting which sessions you are going to to attend.
I have about 20 pages of notes from the sessions that I attended and a very sore booty! You will be experiencing some of our new ideas and may have some new equipment coming your way at FitHouse…get ready to get FIRED UP…we've got lots of great stuff for you!!!!  But I wanted to share with you some of my top non physical takeaways from the 2017 IDEA Convention!
1. The #1 Threat to reaching our inner greatness is distraction (social media, TV, bad habits, etc.) . If we can master FOCUS we can master success. "Darren Hardy"
2. One of the Biggest discoveries of the 21st century is  that Lifestyle and Environment pull the trigger on Epigenetics. We can turn off bad genes through our diet and exercise."Dr Pamela Peek"
3. You don't achieve goals…you grow into them! "Darren Hardy"
4. Healthcare and side effects of drugs is the #6 Killer in our country.
5. Diet and Exercise is the # 1 way to impact our health and prevent disease.
6. We don't "have energy" we generate it through our actions, thoughts and choices! Electronic devices are the #1 energy zapper! "Jenna Wolfe"
7. Motivation is ALL about mindset and building habits. Motivation happens when we stop doing what we "Feel" like doing and act on what we know we need to do to feel/get better!
Greatness is NOT a personality trait!  It is inside each and everyone of us as we are each designed with our own special gifts! Every day is an opportunity to make choices that will keep that greatness inside or allow it to keep growing! Every time we step outside of our comfort zone, do something that we don't feel like doing but do it knowing that it will help us be better or turn intentions into actions we gain power!
Join me this week in attacking what you don't feel like doing but know you should because it will make you better, stepping outside of your comfort zone and taking action!!!!
Today is the DAY YOU become UNSTOPPABLE!!!!!
See you this week at FitHouse!!!!
---
Check out what we have happening at FitHouse in the next few weeks!
---
WELCOME TO OUR NEW TEAM MEMBER!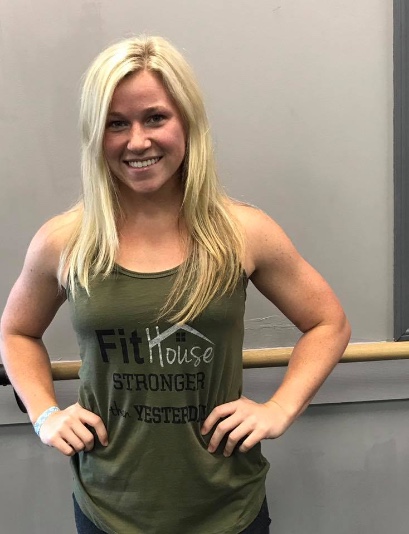 I am super excited to introduce our newest FitHouse team member Jalyn Williams!!!
She comes to FitHouse with great passion and enthusiasm and a strong desire to help others on their journeys.
She studied Exercise Science at the University of Louisville where she was also a member of the Louisville Dance Team.
She has developed a slight addiction to the Spartan races completing 2 in the past two months and a third coming up next month.
She did an awesome job teaching Barre Blast this past week!! Please give her a warm welcome and some FitHouse love!!!!
---
FitHouse 14 Day Summer Shred
We have gotten awesome feedback so far on our 14 day summer shred with Certified Holistic Health Coach Bobbi DiClaudio, so LET US KNOW IF YOU'RE INTERESTED AND WE CAN GET A GROUP OF YOU STARTED SOON!!! It's not too late to kick start your summer
---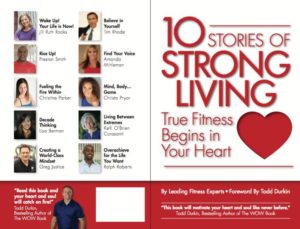 The Kindle Edition and paperback copies of the book are available on Amazon! Hard copies are also available at FitHouse for $10. Come get yours signed!!
---
MAKING FITNESS THE BEST PART OF YOUR DAY!!